Branding, Social
Amazon Science
New to the Amazon ecosystem, Amazon Science aims to spread awareness about the innovation and customer-obsessed science that happens at Amazon. My job is to help them take their brand and elevate it to the next level. The Amazon Science brand needs to feel clean and professional, yet approachable for anyone from working scientists to regular customers.
For the past year, I've worked with the Amazon Science team across a wide variety of mediums. I help to produce and maintain all assets needed for social, web, and advertising while working in the background to constantly expand upon the existing brand with new styles, templates, and ideas.
With this creative work, our team has helped Amazon Science drive 2.4 million website visitors (28% increase from 2020) and grow their social media following significantly.
Additional Credits
Created at Gupta Media
Project Involvement
Brand support
Social media content creation
Website content creation
Static & motion design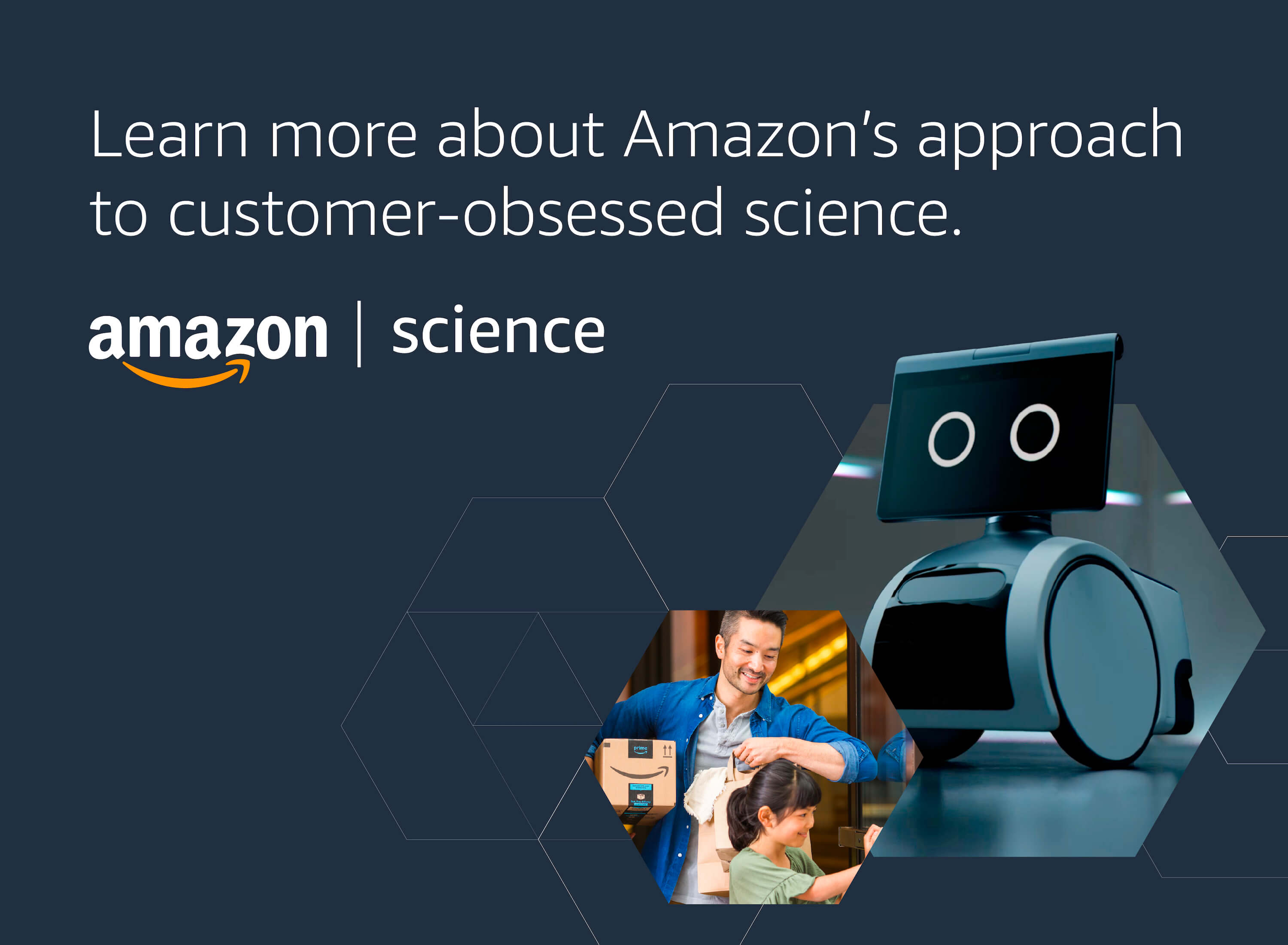 Making science creative
A big challenge for this project revolves around social media. There needed to be a solve for how complicated scientific topics fit into platforms like Instagram, LinkedIn, and YouTube.
Looking at our competitors – Microsoft Research and NASA are two that strike a chord. Microsoft Research lives on a fairly similar level to Amazon Science, with many successes across social media. And on the other hand, NASA, although slightly different, has nailed down a solid approach to socials. They are a prime example of considering the user experience for a viewer on social and how to use that to create content that feels natural.
When we think about the Amazon Science audience and what they are expecting to see on a given platform, our strategy can be adjusted for success. For example, creative can be a little more fun on Instagram. Does it necessarily always need to be as serious and informative or can we use it to give our brand a strong personality? And on the other hand with LinkedIn and YouTube, how do we use these platforms to drive interest in careers at Amazon? Our creative should be reflecting the professionalism we want in return from the audience viewing it.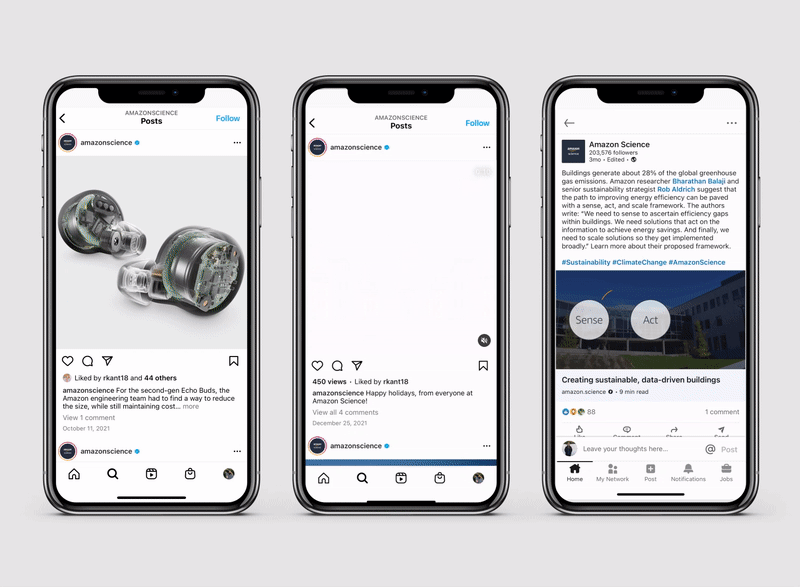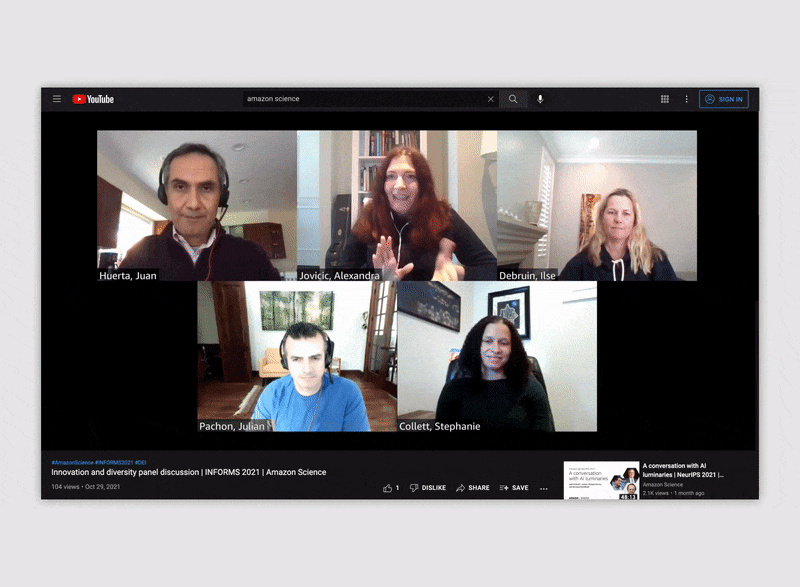 Using motion to make science simple
Communicating fairly complex scientific problems to an everyday audience is difficult to do in a singular static frame. For most Amazon Science content, especially within articles on their website, I try to use motion wherever possible to make sure ideas can be clearly communicated and easy to follow along with.
And at the same time, it is important that the heart of the idea is not lost and the science behind the piece of content is correct. This always proves to be a fun challenge when animating these concepts – where is the line between too quick and hard to understand vs too slow and losing our audience's attention?